MF launched our very first school in Australia back in 2007, since then we have grown our MF community across three states and continue to grow each year.
Our schools are run by passionate and inspirational like-minded leaders whose mission is to empower people of all ages to achieve their full potential and and provide martial arts to all!
Our curriculum is a unique blend of different martial arts styles that place a strong emphasis on valuable life skills.
For Children, this means better grades in school and better behavior at home.
For Adults, this translates directly to increased success in business and more fulfilling personal relationships and balanced and happy lifestyles.
By emphasising self defence, health, fitness and life skills in a friendly, fun filled, safe and positive environment we inspire and continue to build tomorrow's leaders…
Martial Arts Programs for
all ages and fitness
Matt and his team have used their vast collective experience to develop programmes for people of all ages and levels of fitness, from the "Mighty Matts" pre-school clubs to the latest brand developed solely for women – "Ladies Only". Our philosophy is simple; "Everyone can learn and develop their bodies and minds by learning martial arts in a relaxed, exciting and fun way." To find a programme to suit you, or other family members, click onto the individual programme links at the side of the page.
Regular training through Matt Fiddes Martial Arts delivers much more than physical improvement. Your strength, flexibility, endurance, balance, and confidence will increase considerably. But this is only the start. Physical skills act as a foundation for something much more important: the development of value skills, both mental and spiritual.
Children at the Matt Fiddes Martial Arts Schools learn life skills such as Respect, Discipline, Goal setting, Concentration, Stranger Danger, First Aid and lots more.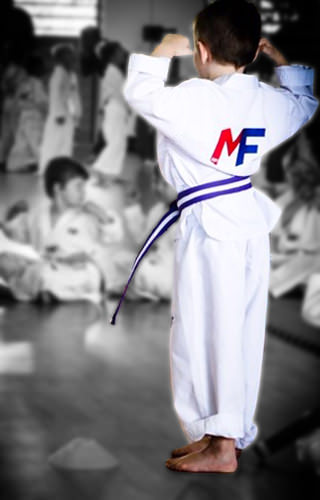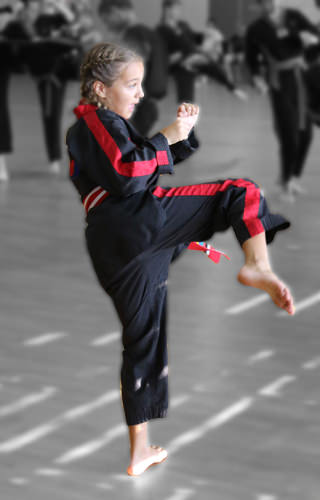 Our method incorportates a range of techniques and styles for a well-balanced self-defence system
The Matt Fiddes Martial Arts method incorporates a combination of techniques and principles from a variety of martial arts styles, including: Karate, Kickboxing, Tae Kwon Do, Ju Jitsu, martial arts weapons and Kung Fu – all of which provides our students with a well-balanced self-defence system. Bringing together the best of a range of styles into an integrated system gives Matt Fiddes students the advantage they need to protect themselves in virtually any situation.
The Matt Fiddes Martial Arts Schools have been helping people improve their lives through teaching Martial Arts since 1997. Our main goal is to enhance self-esteem and confidence. We achieve this through building self-confidence and character, and by developing a sense of respect for others; in addition to teaching effective self-defence skills and action-packed, fun classes!
Matt Fiddes Martial Arts schools have become a commercial success because of the professionalism and dedication of the staff at hundreds of schools around the world. If you want to be part of this brand?s growth, either as an instructor or franchise holder, then get in touch for further details.
Matt Fiddes Martial Arts Schools offers training at facilities internationally and throughout Australia.
We Want To Help You & Your Family


Learn How To A Positive Influence To Others


Make Some Life Long Friends

All In A Safe learning Environment Whilst Having Some Fun