When you can't get your kids to a martial arts class, we bring the class to them.
Kids have energy to burn even when they get plenty of exercise. When they're stuck at home or you can't get them to a class, virtual martial arts classes for kids can provide the solution you need to keep them healthy and happy.
Try something new that your children will love!
When you're at home and can't get out – for whatever reason – it can be especially difficult to find ways to keep them active, occupied, and out of trouble. Exercise can help kids in a variety of ways, and when they're not at school, they still need structure and guidance.
The activities you choose for them should help them both physically and emotionally. The right exercise class can offer all the benefits you want – and give you a break at the same time.
Physical Activity Improves Kids' Health
Exercise is an essential element of good health. Kids need physical activity every day – even when they're not in school or need to stay inside the house.
Virtual martial arts training provides the kind of intense activity that kids need to feel good about themselves. They can stay fit and toned without needing to go to a gym.
Making fitness a priority improves overall health, reducing your child's chance of suffering from common health problems such as obesity and diabetes.
Structure Helps to Promote Normalcy
Kids don't have the ability to structure their own lives. They need adults to do it for them – and even the most involved parent needs a break sometimes.
When your kids are at home, it makes sense to find activities they can do while you're doing other things. Knowing they have a scheduled activity helps kids make sense of their days.
Virtual martial arts training is a scheduled activity that provides kids with the structure and instruction they need. It can be a great supplement to home schooling – or any situation where you can't get out of the house.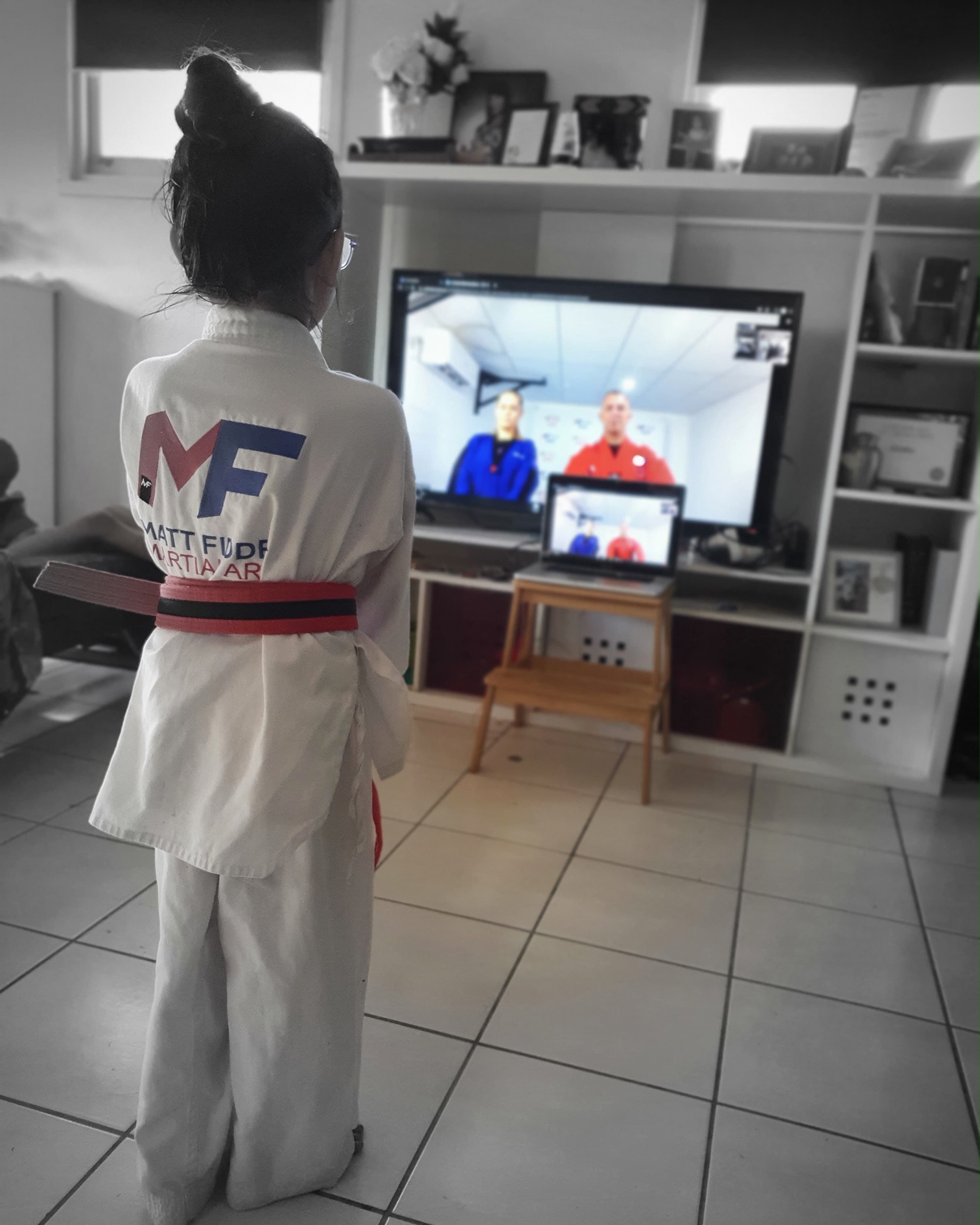 QUICK LINKS AND DOWNLOADS